Is this your first time to Peggybuy?
Do you want to try custom diamond painting?
Are you worried about how to place an order smoothly?
Please follow our steps, you can simply complete your order.
1. Select the appropriate size (both vertical and horizontal); 1 person recommends 30cm, 2 people recommend 40-50cm, and many people recommend more than 60 cm;
Click upload image to select a picture.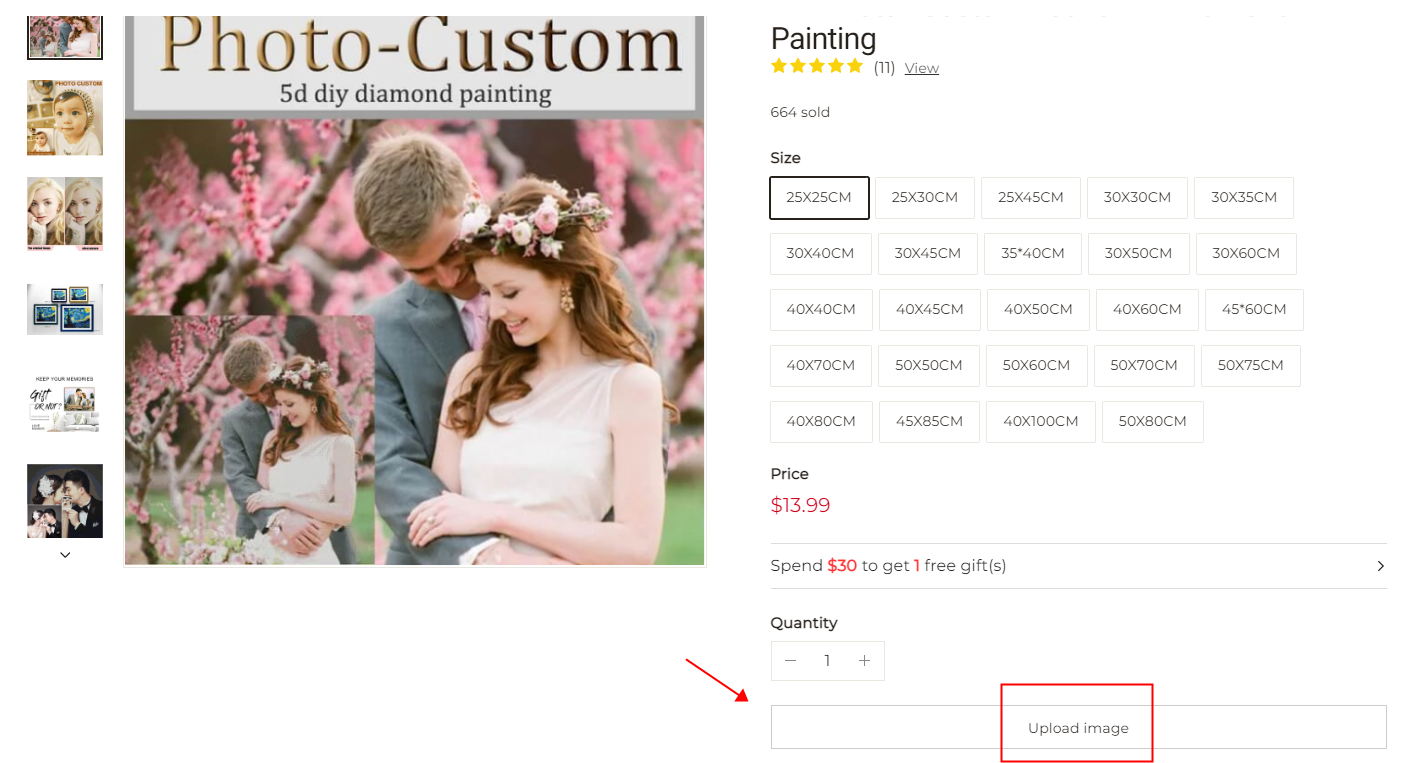 2. Supports changing the size, position of the picture and enlarging the picture (Please select a high-resolution image) - click finish after confirmation.
Click cancel if you need to change the picture.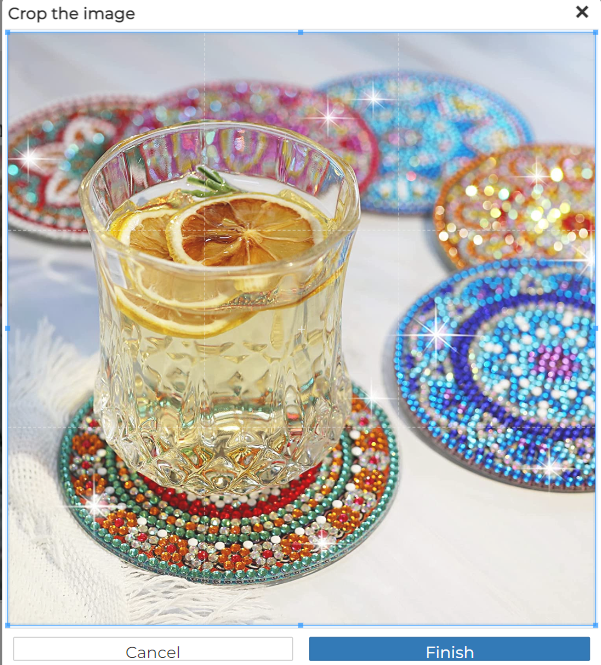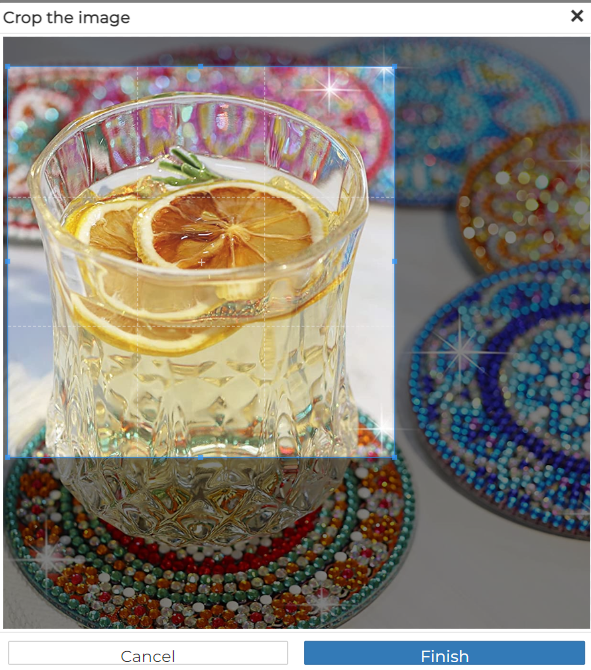 3. At this time, the picture will be previewed on the product page, please click to add to cart or buy it now to complete your order.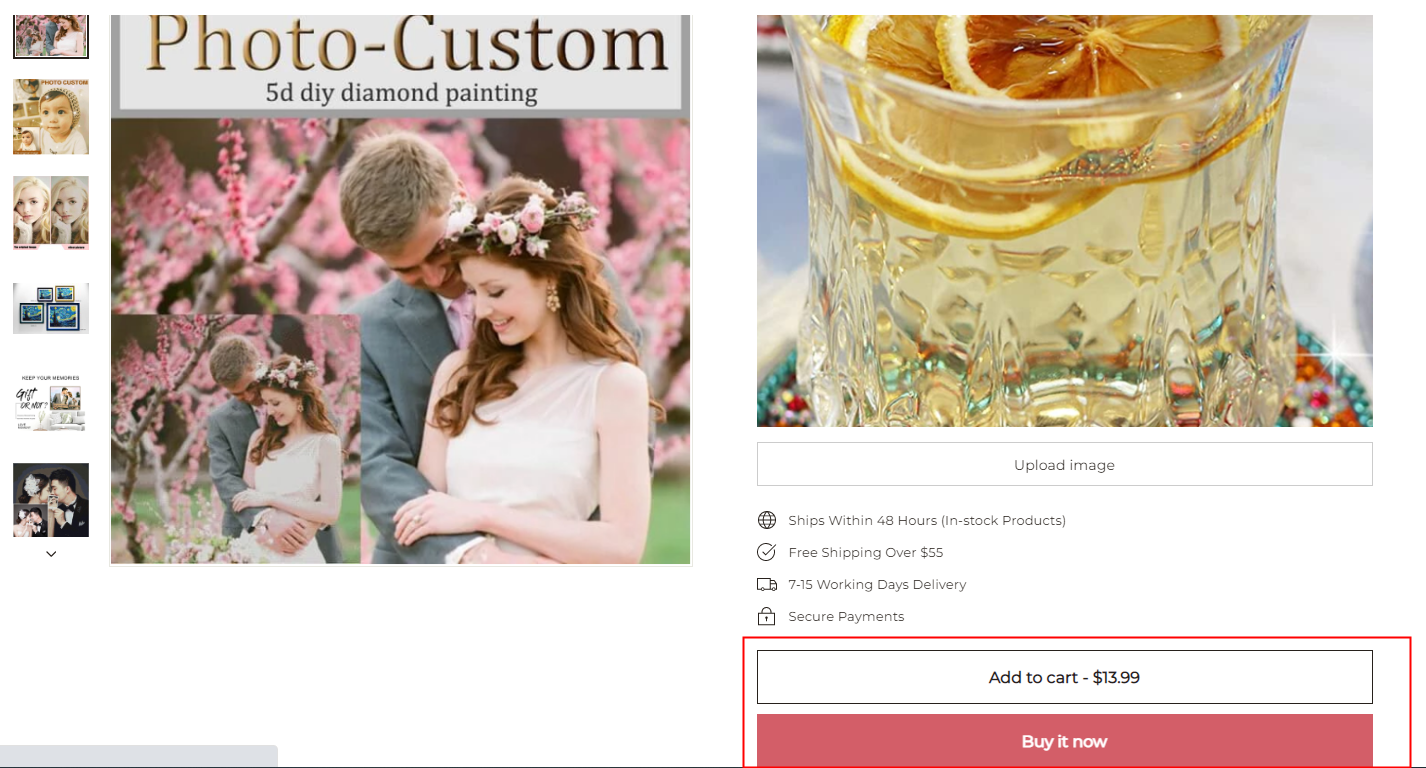 This is the end of how to add customization to the shopping cart. If you need to pay for the steps, please continue to read😊
4. After adding to cart, please click check out.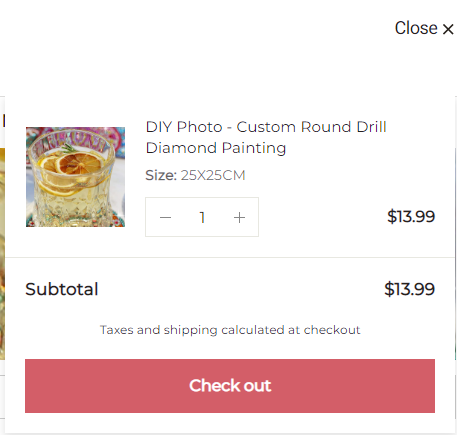 5. Please fill in the specific receipt information (this is very important! The courier can deliver it directly to your door and get in touch with you) - Click to continue shopping.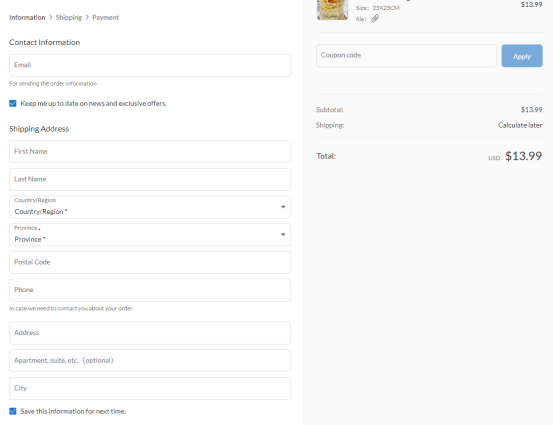 6. Please reconfirm your receipt information, payment amount, and please fill in the discount code. (if you do not have a discount code, please see the end)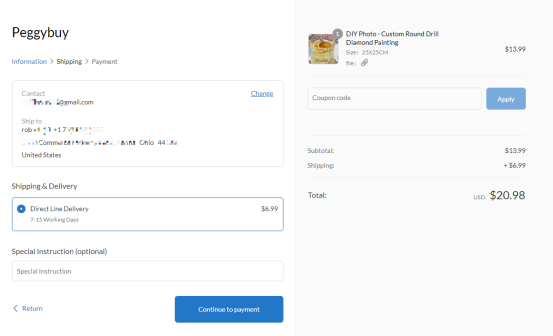 7. Select your payment method: Paypal or Card.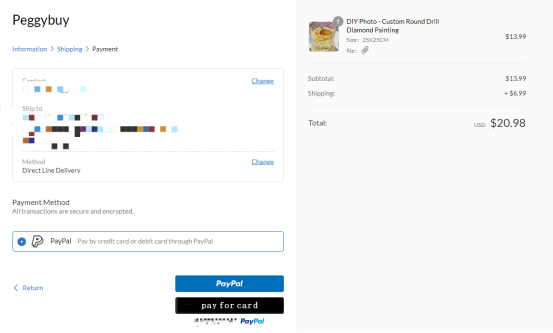 7-1. After selecting a credit card, choose whether to create a paypal account.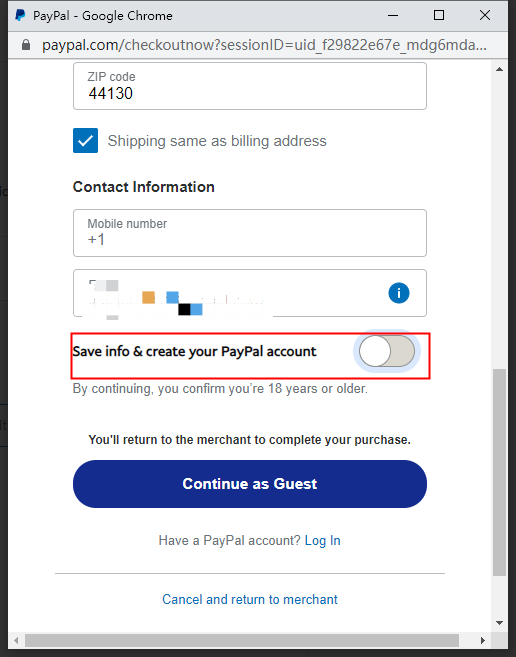 (Code: 10pboff)